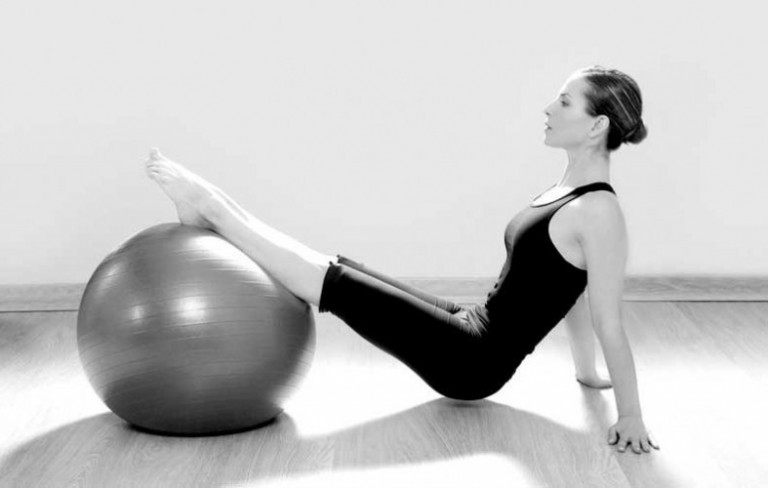 "Improving patients condition after injuries and with orthopaedic impairments has made me realize how important it is to work with the whole movement apparatus – human body, that is. How important muscle balance, correct and conscious exercises and elimination of incorrect movement habits, which deepen dysfunctions, are. I wanted to create a place for careful, conscious work with the body, where things that count include quality, clear goal and lasting results. And that is how Slow Move was born. Place where you can continue doing your exercises after you finish your rehabilitation, focus on your weaker points in safe and comfortable conditions. And a place with many classes that are fun and creative. So me and the whole team of excellent instructors will be happy if you visit us."
About Us
Slow Move is not only the name of the studio, it is also our way of thinking about movement. Conscious and smart work with the body helps to keep it in good shape and keep your stress in check. We have chosen methods that improve fitness, shape the figure, relax and trigger creativity. We want each participant exercise without haste, get to know her body better and make progress at her own pace. The classes have place for work and concentration, as well as fun. There is no competition or judging at Slow Move . We motivate you rather than forcing you.
Who should be interested
Our studio is for all women who want to improve strength, flexibility, consciousness and technique of their exercises. We offer classes for active people, and for those who need relax or recover from injuries, programmes for women after pregnancy and mature women. We also conduct dance and drama classes for children. For people with mobility impairments, we offer functional training run by physiotherapist. The classes are held in small groups. You can exercise individually, in pairs or form your own group.
Recommendations
Beautiful, intimate place, ascetic and peaceful. It is easy to concentrate in class with a small group doing exercises. Excellent, warm atmosphere. I think I will be able to see more than once that meeting the right people at the right time is a key element of changes J
Maja Raczyńska – Kaczmarek
Slow Move is a place where I was met not only with professional, safe training, but also with an individual approach. During the classes, I feel motivated to overstep the limits of my body. All this, combined with regularity and the right programme for my body function have made me feel what kind o f progress I have been making for a couple of months now.
Slow Move means great trainers and intimate atmosphere of a small club.
Monika K
I recommend it to people who appreciate intimacy (up to 4 people) and individual approach to the customer. Room with high-standard equipment.
Professional instructors.
Ewa Michalska – Kwiatkowska
Slow Move is it! I used to attend classes in large groups. I'm not saying it was bad, it depends on what you like. I, myself, love the individual approach when conducting classes, warm and family atmosphere, the possibility to do exercises with a trainer. Sometimes, I am the only attendee and nobody has ever told me that there weren't enough of us. Other times, there are two-three of us (up to four). Despite such intimate conditions, the classes are conducted very professionally. It's a completely different atmosphere than in a large group where even the best trainer doesn't have time for you. You can see that the girls are well prepared to conduct the classes. There are still new exercises, a small room, but a huge diversity. I won't trade Slow Move for any other club! I recommend it to all of you. Try it out!
Inna R.